It'll be the elephant in the room only as long as the Bills and Bengals choose it to be. The coaches and their 53-man rosters have prepared, traveled, and mentally dialed themselves in to face one another before. It's a little hard to believe that Buffalo safety Damar Hamlin went into cardiac arrest on Cincinnati's turf only 17 days ago. He's been at the Bills practice facility almost every day less than two weeks after being released from a Cincinnati hospital. It's a miraculous story where it looks like the 24-year-old Hamlin could be on a journey toward actually playing again after he nearly lost his life as a result of a routine-looking tackle.
The trauma felt by both teams must be raw. Yes, both teams won playoff games last week. Both teams haven't lost since only completing nine minutes of their Week 17 clash. Both locker rooms are filled with veterans whose unwritten job contains leading their teammates through any adversity. The Bills and Bengals also have key young players, still starry-eyed about the chance to live out their dreams in the NFL and take part in some of the most important games on the league schedule. No one was prepared to see a teammate fight to stay alive, or someone you were going to gridiron war against face that cruel fate. Now the teams fighting for a spot in the NFL's last four standing must re-engage.
More to the game than just the result
Playing in the AFC's Divisional Round has win-or-go-home stakes and every person associated with both organizations obviously knows that. It'll have to be addressed how both teams deal with standing across the line of scrimmage from each other again. How will it feel specifically for Tee Higgins, who Hamlin tackled on the final play of Week 17? It shouldn't be an out-of-sight, out-of-mind scenario. Regardless of how Sunday plays out, we shouldn't lose sight of how everyone on the field in Orchard Park, New York is still human. They're humans with incredible athletic ability nonetheless, which has been largely credited as to why Hamlin's bucked almost every trend on his road to recovery.
Once the ball is kicked off on Sunday afternoon, yes, it will just be football. Everyone on the Bills and Bengals has done this for a long time. The repetition of hits looking like car crashes, the smacking of pads sounding less painful alongside the usual Xs and Os are their routine. It might not be a fair routine, but it's part of the reason they're all paid lucrative salaries. If the events of less than three weeks ago haven't been talked about at length this week by both Sean McDermott and Zac Taylor, I'd be shocked. Like any other rematch, it'd be a part of preparing for this season-deciding game.
Let's also not dismiss the possibility of Hamlin making an appearance in the pregame ceremonies. If he's healthy enough to be at the Bills' practice facility frequently, a wave to the crowd and his presence on the sideline on Sunday could be the spark Buffalo needs to get past the Divisional Round for the first time since 2020. The Bills haven't lost a home playoff game since 1996. Then again, Buffalo was absent from the postseason after the Music City Miracle in 1999 until the 2017 season.
G/O Media may get a commission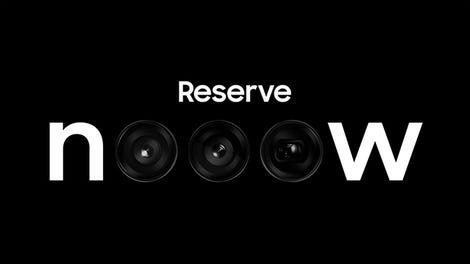 Up to $100 credit
Samsung Reserve
Reserve the next gen Samsung device
All you need to do is sign up with your email and boom: credit for your preorder on a new Samsung device.
It's worth bringing up the history and trajectory of each of these teams. Hamlin's health isn't the only trauma or burden both teams will feel and only one can truly alleviate it. After last year's Divisional Round class against the Chiefs, the Bills had to hand in their pads. The Bengals are hoping to prove last year's run to the Super Bowl wasn't a fluke. And while the promise of Joe Burrow has convinced most that the Bengals will be contenders for years to come, a win on Sunday would surely put them over the edge. Hamlin's story will continue to be chronicled. Whether we like it or not, he'll hold a unique place in league history. And there's no doubt part of that story will be how the rematch of the only game in NFL history to not be completed due to a player's health will transpire. 


Original source here

#Bills #Bengals #rematch #night #forget