FS1 analyst Nick Wright finally did what his name suggests and got something right. During the Buffalo Bills-Miami Dolphins wild card game Sunday afternoon, Wright posted a tweet aimed at Josh Allen regarding all the interceptions he's thrown this season and how he rarely receives the blame.
"As always, NONE of Josh Allen's league-leading 16 interceptions this year are his fault. None. They're all just bad luck. Those are the rules."
Anyone who's watched Wright over the past few years on FS1 knows he's a Kansas City Chiefs homer and Patrick Mahomes fanboy. So, anytime Wright comments on one of Mahomes' contemporaries, it should be taken with a grain of salt, especially when it's a player like Allen, who many see as the next king of the mountain replacing the Chiefs' superstar.
Who's the real MVP?
But Wright isn't wrong for once. Despite throwing 14 INTs in the regular season (plus another two in the playoff win over Miami), Allen isn't nearly as criticized as Mahomes, although he threw two more picks than "Mahomeboy" and six fewer touchdowns. Obviously, there's a Chiefs hangover due to all their winning since Mahomes became the team's full-time starter in 2018. That year he won league MVP honors, was named All-Pro, and was selected to his first Pro Bowl.
G/O Media may get a commission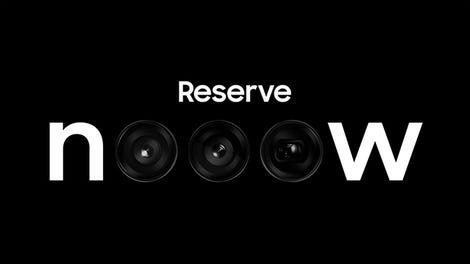 Up to $100 credit
Samsung Reserve
Reserve the next gen Samsung device
All you need to do is sign up with your email and boom: credit for your preorder on a new Samsung device.
Fast forward to '22, and it looks like the former first-round pick the Chiefs traded up to snag in the 2017 draft is about to win the second MVP award of his career. The Chiefs are the No. 1 seed, and KC ended the year tied with the Eagles for the best record (14-3) in the league. Yet, Mahomes is constantly critiqued like he isn't the best QB the NFL has to offer.
Allen is good but has yet to prove he can be as good as the best in the postseason when it matters most. While Wright isn't typically someone I agree with, he's nailed this one. The Bills' signal caller feels like the chosen one. Everyone wants him to overthrow Mahomes and become the face of the league. In all honesty, there's an argument to be made that Joe Burrow is ahead of Allen in QB ranking. Burrow had the same number of passing TDs as Allen, fewer INTs, and nearly two hundred more passing yards. Aside from statistics, Burrow led the Bengals to the Super Bowl last year, something Allen is yet to accomplish.
The trifecta
Mahomes, Allen, and Burrow are arguably the best passers in the NFL, which is a huge reason why the AFC is considered the tougher conference. But Allen does get a pass that others don't for some odd reason. Coming into the season, most expected this Chiefs offense to fall off considerably without Tyreek Hill, and they've proved everybody wrong.
Although Mahomes has lost in head-to-head competition against Allen and Burrow this season, it feels like the Chiefs are ready to make another run to the Super Bowl after losing to Cincinnati in last year's AFC title game. Kansas City's offense is so dynamic, even without Hill, that defenses can't key in on one receiver. Allen and the Bills are good, but if they continue to perform the way they played against Miami in the Wild Card round, the divisional game may be where they get off this train. Mahomes is doing the most with the least this year which is why he'll win MVP. Cincy might be the most complete team in the AFC and seems to have the Chiefs' number, so a repeat trip to the big game wouldn't be shocking.
Pay close attention to Allen and how his turnovers are covered moving forward in these playoffs compared to Mahomes. If you haven't noticed it, you're probably tired of Mahomes and the Chiefs or a Bills fan. I've got to give it to Nick Wright this time for calling this out. Although he's frequently yelling about Mahomes and KC, he's on point and not just blowing smoke this time.


Original source here

#FS1s #Nick #Wright #rarely #hes #Bills #Josh #Allen